Russia invaded Ukraine, but what was thought to be an assault to capture Donetsk and Lugansk in the east of the country turned into an all-out war, with the Russian army attacking not only Ukraine's military infrastructure, but also civilian areas of the cities. Apart from the casualties on both sides and the destruction of a sovereign state that will take years to rebuild, Russia's offensive in Ukraine generated a massive wave of migration. There are nearly eight million Ukrainian refugees across Europe. More than three million of them passed through Romania.
Most of the Ukrainians entering Romania, however, eventually moved on to other EU countries. Several hundred of them ended up in Oltenia, where they were helped by people with a heart of gold. Olga Costescu is just one of them. Olga, together with the My Angel Association, helped them with everything they needed.
There are about 50 Ukrainians living in Craiova today. I met Olga on the steps of the Oltenia Philharmonic. She was chatting with two Ukrainian war refugees. Two musicians of the Oltenia Philharmonic Orchestra, both accommodating well and greatly appreciated by their colleagues. We had the opportunity to learn from her how the young lady helped the Ukrainians who passed through Dolj County, or how she continues to help those who settled here.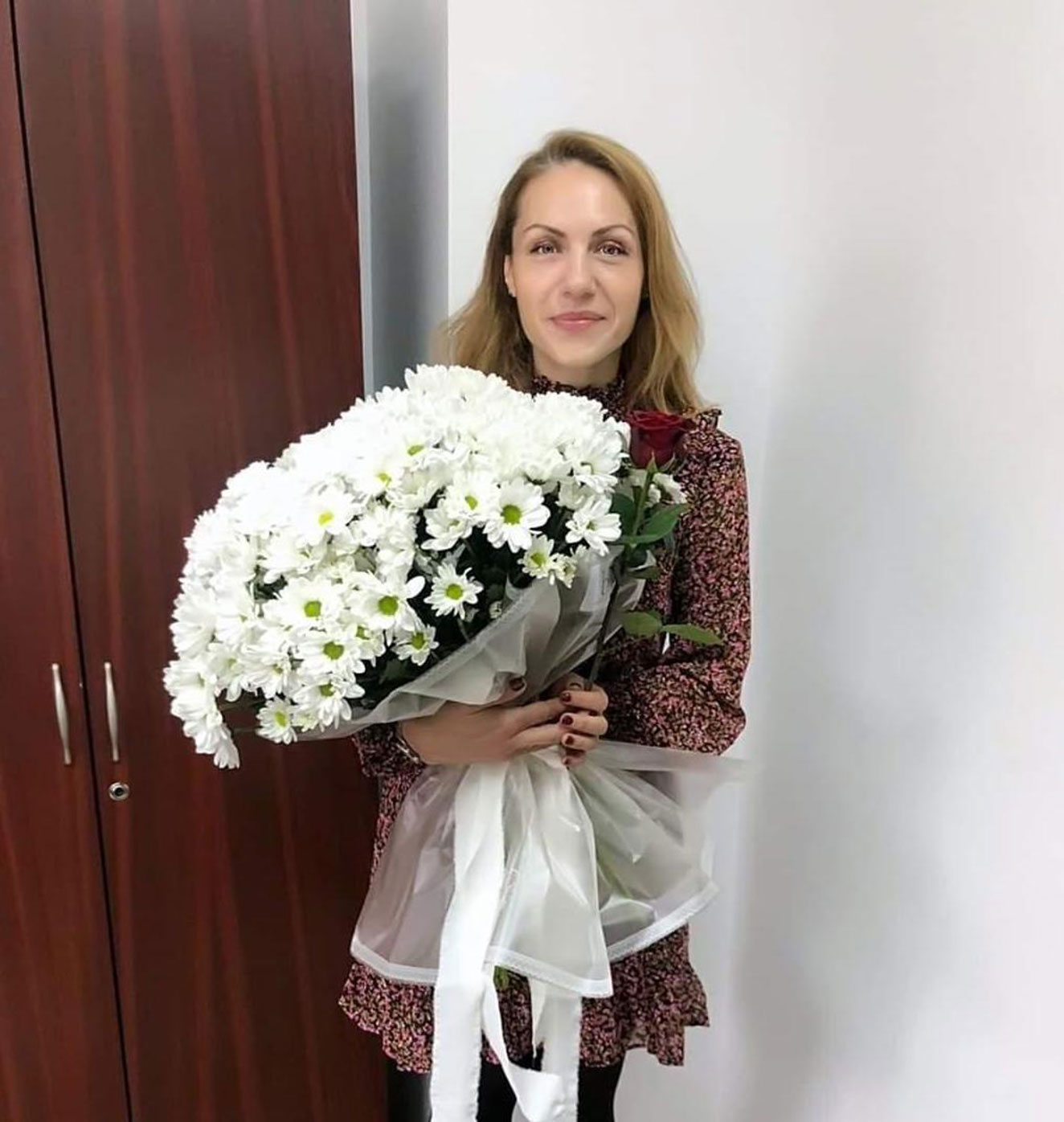 The challenge of a new world 
Olga Costescu was born in the Republic of Moldova, in Telenești, 110 km from the Romanian border. She lives in Craiova since September 1996, is married and has two lovely children. On the morning of 24 February 2022, she was quietly told by her husband that "the Russians had gone on holiday to Ukraine". The image is not unfamiliar and the nightmare moments are still fresh in her mind. Olga and her family experienced the same tragedy in 1992, when the armed conflict in the Dniester region broke out, a war that saw the newly independent Republic of Moldova trying to defend itself against Transnistrian guards supported by the Russian army. 
"In order to stop the drama, in order to learn something from what is happening so close to us, we need not to give up. We have a duty to do everything we can to put a stop to the disaster and, above all, to not forget! The terrible images of the first months of the Ukrainian exodus will never be erased. They cannot be forgotten," says Olga Costescu, moved to tears.         
But this time, the Ukrainians were not alone: sensitive, warm-hearted people immediately came to their aid. Olga was one of them. She recounted how she ended up in Oltenia. She believes in destiny. If she wasn't living here now, she wouldn't have been able to help the Ukrainian refugees. She came to Romania and decided not to return home. The war in the Republic of Moldova left a deep impression on her:
"We came through a pilot program that the school and I put together. I was in 8th grade and didn't want to go back to Moldova. My parents played a risky card. I can only realize it now that I'm a parent myself. It was a form of courage, but also of desperation. But they had great faith in me. Everyone said I could have chosen another region, but for me, Oltenia is quite challenging. I love people because they are ambitious and determined. Now I am part of the Craiova Philharmonic. I must say that life was very kind to me. A lot of people helped me and I decided that, when the need arises, I will give back and I will also help with everything I can." 
"In a way, I'm on the front lines too"
A year of pain, despair and hopelessness. This is how Ukrainians could describe this time of their lives, when many of their compatriots gave their lives on the front lines, fighting for survival. Some managed to flee, leaving relatives, friends and homes to their fate. A few hundred also passed through Oltenia, a few dozen of them settling here, some managing to find work in their fields.
"I helped a lot of them. Most of them were transiting Craiova... coming and going. Most of them were young. There were also some elderly families, but they stayed in Craiova because they don't want to start over again. They hope, that war will end soon and they will return home. They believe they can get back home soon. I can see the despair in their eyes. They want their folks to be able to bury them back home. It's very sad... It's very sad to wake up one day, grab some clothes and flee your home, your country, where everything was just right for you...", says Olga.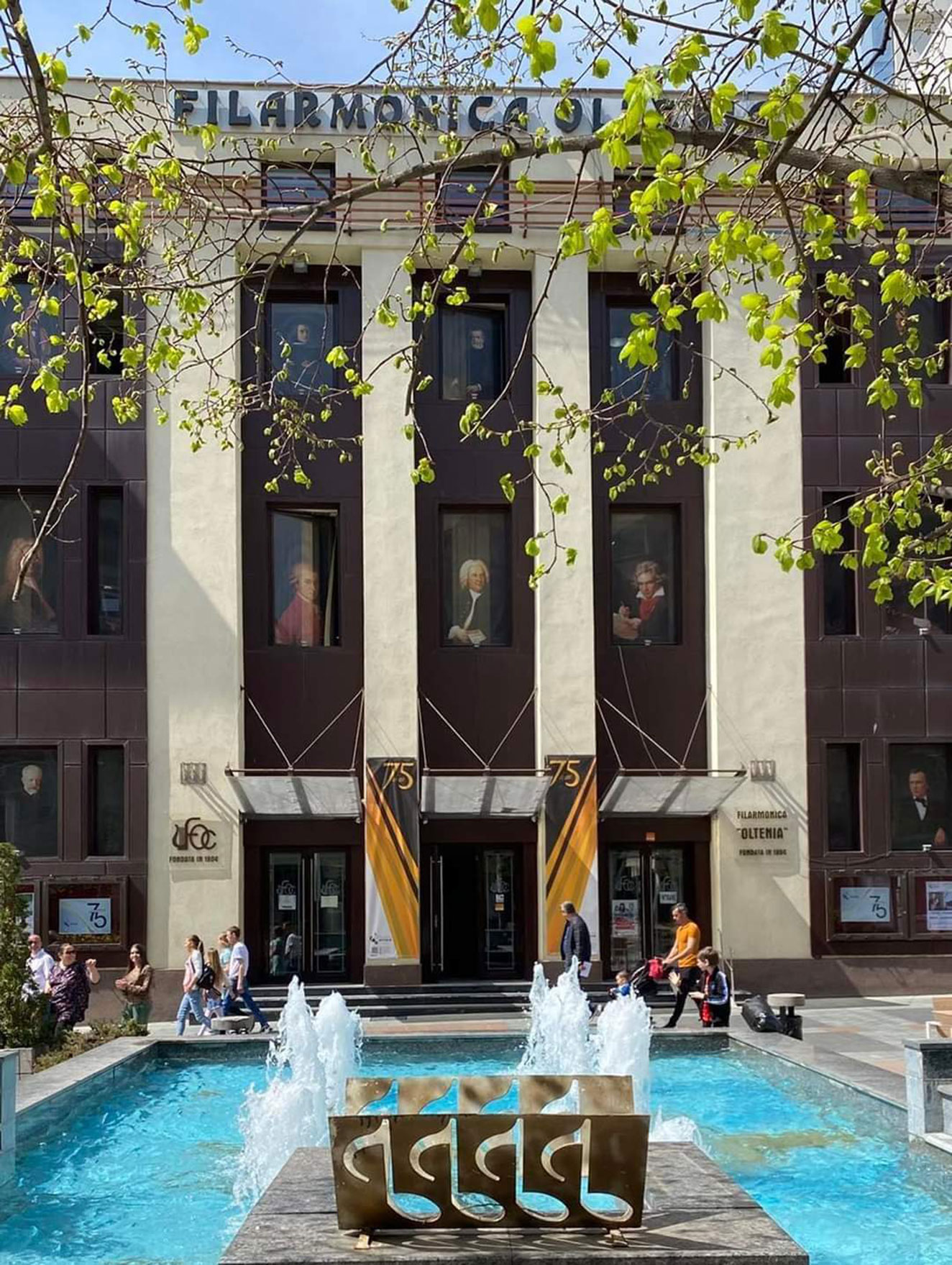 Olga Costescu joined a Facebook group where Ukrainians voice their despair, ask for help and tell their stories. She provided them her mobile number so that she can easily be reached and help if they need it. And not just her. There were many Moldavians who came out to help the Ukrainians. Republic of Moldova fully empathised with Ukraine because the people of Basarabia know very well what it feels like to wake up in the morning to sirens wailing, to run to your children and hug them, to encourage your husband, who takes his gun and runs to defend his country, or to drive your father to the door, as she did in 1992.
"In a way, it seemed like I was on the front lines too, my phone was ringing non-stop. Today it's still ringing, but not as often. At one point, I looked out for three mothers, each of them had two children. They all lived in a one-bedroom flat. The mothers tried to cope, they were strong, they fought for their children. They think about their husbands left behind on the war front, and about the children in their arms. It's terrible, that's what I can tell you. The greatest despair you see in the children's eyes, that's where the pain is. In Moldova, we resonate differently, because we also woke up with sirens in 1992, we know what it means to wake up with the Russian at the door. My father went to war. I was nine years old when my father dressed up, took his rifle and left. We used to sit in front of the TV and watch the news with my mother. It's very hard, you always ask yourself: why is this necessary?", says my interviewee.
A different kind of lesson
Although millions of Ukrainians transited Romania, not many stayed here. Olga Costescu says that Romania is not a great place to find a job and mothers need money to support their children. For example, she helped many Ukrainians who transited Craiova to get to Poland, where they had relatives, or to Portugal, where mothers also turned to friends to help them find jobs. Others were helped to reach Macedonia, where relatives were also waiting for them, and from there they left for Germany. The hardest thing for Ukrainian refugees is not being able to handle the language, which is one of the greatest barriers. The young Ukrainians speak  very good English, and that's their passport to the free world. 
"When you live for a long time in communism, you're used to seeking loopholes, opportunities. It's like walking on a highway, but to your left and right there are just high walls and you can only see ahead. That's all you're allowed: straight ahead and that's it. But at some point, those walls start falling down and you begin to look around, you see green fields, you see mountains, you feel the freedom. That's pretty much how it is for both: us and the Ukrainians. We began to see something else, because someone wanted that. We began to understand what this freedom is, why we want it so much. The downside with these two countries, I mean Ukraine and Moldova, is that they are in a buffer zone, surrounded by conflict, often perpetuated, and I do not see light breaking through any time soon. But we want to live free, as the Ukrainians. We love freedom", says Olga Costescu.
There are currently around 50 Ukrainians living and working in Craiova. A few families are housed in a student dormitory and the elderly are in the care of the Church. The young people are helped by the Moldavians students. They are engaged in all kinds of activities. They are more receptive, but also more eager to integrate. There are also lessons for children, they study the Romanian language, as well as mathematics and cultural studies.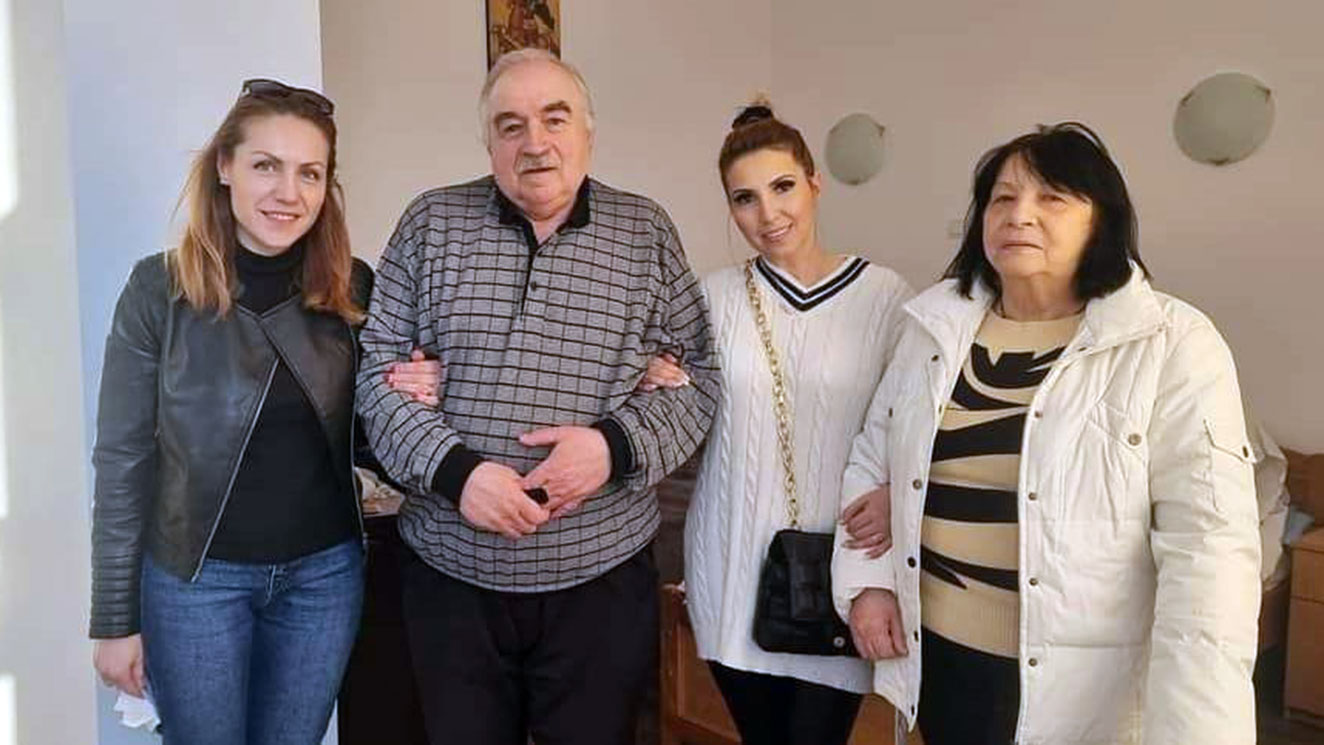 "There's also a lot of drama. One mother suffered from depression as a result of the outbreak of this war and of being forced to leave her country carrying her babies in her arms. I almost adopted a family of old ladies that I take great care of. Right now, I am coming from the hospital because one old lady, Irina, as we call her, is suffering from leukemia and needs treatment. They live  in the parish, but we will soon move them to an apartment. We are trying to find an apartment as close as possible to the hematology department because she is undergoing treatment and needs to reside nearby. The old people help each other a lot. They also worry about their two sons who are still back home, not yet on the front lines, but who might be drafted at any moment. I get on very well with them because we all speak Russian, and so they can get along with others. I translate for them. Irina's husband, Victor, a very nice old man, teaches us all another lesson: the lesson of love, the lesson of empathy. Irina's doctor said he had never seen such love... War is about drama, but also about love," concludes Olga Costescu.