One of the youngest refugees in Ukraine bombed by the Russian Federation early last year was little more than a month old when he took to the road, carried by his father, an Indian doctor, and his mother, a young Ukrainian from Odessa. The young family found peace after several days of turmoil in Bârlad, protected by the BikerBoyz Bârlad bikers' club. It was quite an adventure to get there, say the rescuers, who, in a few hours, become an international network of good.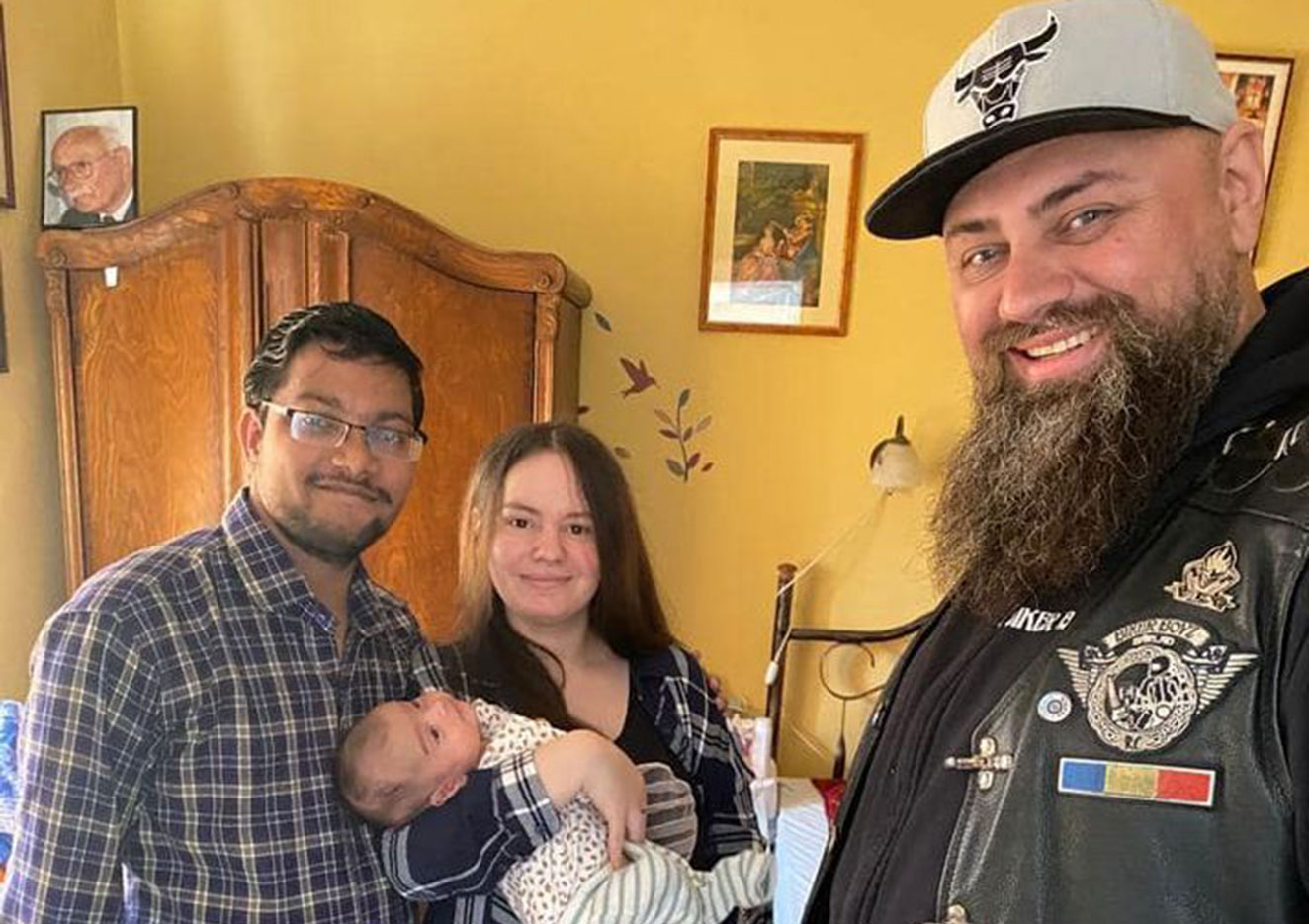 "This kid, when he grows up, will have a story to tell that goes something like this: His father, an Indian married to an Ukrainian, got in touch with a Romanian living in Moldova, whom he had never seen and who helped them get out of Odessa, through a friend in Azerbaijan. Who, in turn, posted on Facebook that a Jewish association was getting people out of Odessa. In Palanca, a car picked them up and took them to a camp provided by Crama Purcari and from there they travelled to Bârlad. Because, somehow, in all that madness of searching for contacts, volunteers, rescuers, Costel appeared with a camper van. Costel from Bârlad. I didn't even know his name. That's how the three of them ended up in Bârlad, where they were sheltered by the bikers from the BikerBoyz club", recalls Alin Pătru, one of the volunteers, who rushed to the aid of the Ukrainian refugees from the very first days. 
Owner of a travel agency with offices in Iași and Chișinău, the oltean Alin Pătru, married to a Moldavian woman and living in Chișinău, was looking for news about the dramatic events happening just a few dozen kilometres away from the Moldavian customs: "I think what deeply impressed me was that thought that I couldn't quite get over, of how desperate one must be to trust a person one doesn't know, doesn't know anything about, except, at most, a name and a phone number, and to put one's trust and one's life and the life of one's child in the hands of so many strangers."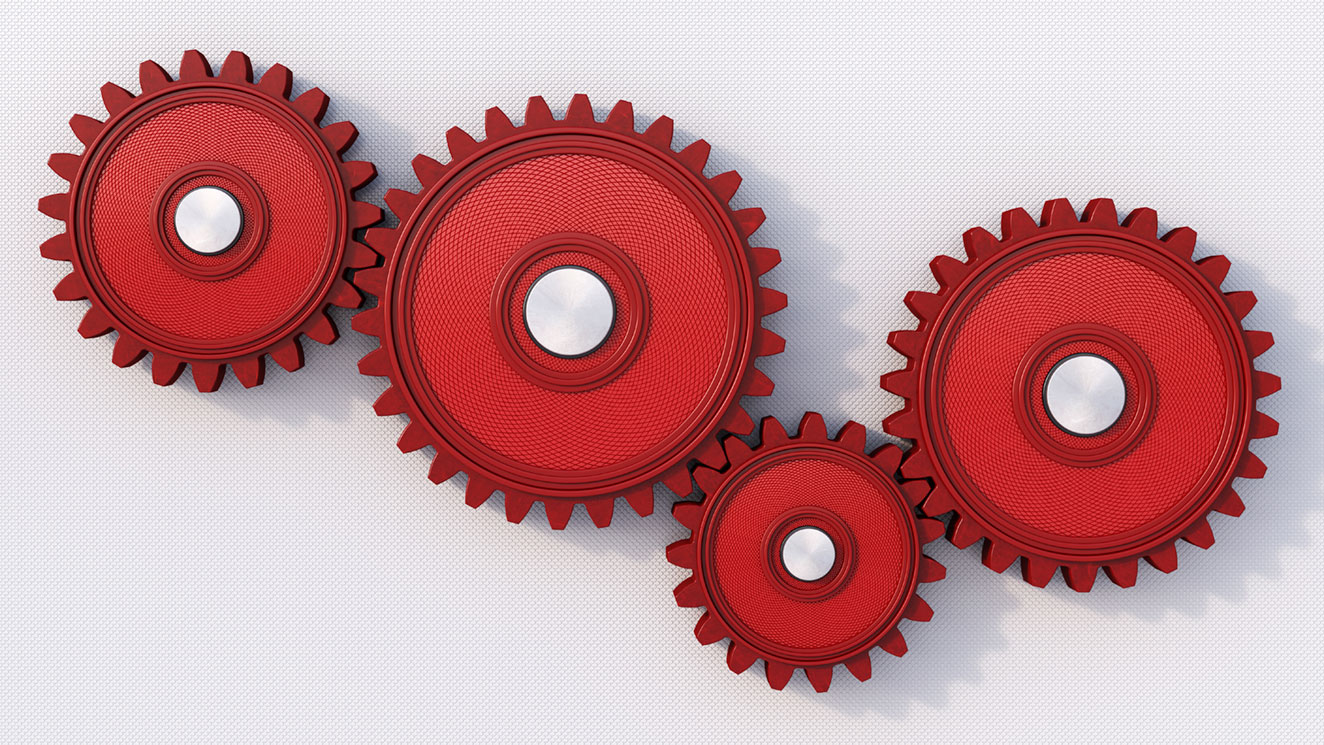 However, those strangers did everything in their power to get Noel, the young Indian doctor, his baby and his wife to safety. Florin Motrea, president of the BikerBoyz Bârlad club, took care the baby did not lack formula and nappies. "We call ourselves BikeBoyz Bârlad. The official name of the association is Angels on two wheels. A club of 13 men. In our spare time, when we don't have any biking business or rides, we work for charity", says Florin Motrea. At the time, however, it was an emergency that the bikers from Bârlăd got involved in at maximum speed. Florin himself had a one-year-old daughter and so it wasn't hard for him to put himself in the shoes of the parents trying to save their child. But the biker from Bârlad was also moved by Noel's determination to get to work as soon as he arrived in Vaslui county: 
"He lived in Bârlad for about four months. They were struggling with money and needed pampers, formula and other things. It was a bit difficult to communicate with them. Noel's wife didn't speak any English, just him. And we took care so they didn't miss anything. He took a job. He was a doctor, but as soon as he got here he took a job as a farm labourer at the greenhouses in Bârlad. He didn't rest for a second, that's why I appreciated him so much. They said they feared for their life. While they lived in Bârlad they relaxed, the stress and fear disappeared, but they were a bit confused because they didn't know what their future would hold."
Meanwhile, also from Odessa, another group of Indian medical students were seeking refuge from the war. Alin Pătru found their desperate plea on Twitter on 26 February, two days after the outbreak of the armed conflict. "I was in Chisinau looking for news about Odessa, when I found on Twitter an appeal from a man to the Embassy of India, which read like this: We are desperate, we are looking for a way to get to Romania and the Embassy in Kiev told us to go to Rădăuți, via Suceava." 
The tourism expert reacted immediately: "I asked them why the embassy didn't recommend them to travel via the Republic of Moldova, via Palanca, because there are only 50 kilometres to the border. It made no sense for them to drive all the way around Moldova, just to get to the frontier near Suceava. But they claimed the embassy told them so. They tried to contact the Indian embassy in Romania, but nobody answered. Then I said I would try to call the Indian Embassy in Bucharest and asked them how many there were, how large the group was", says Alin, who now has the strength to smile, even though the answer he received back then gave him chills: "around 600 Indian students. My feet went numb. I froze".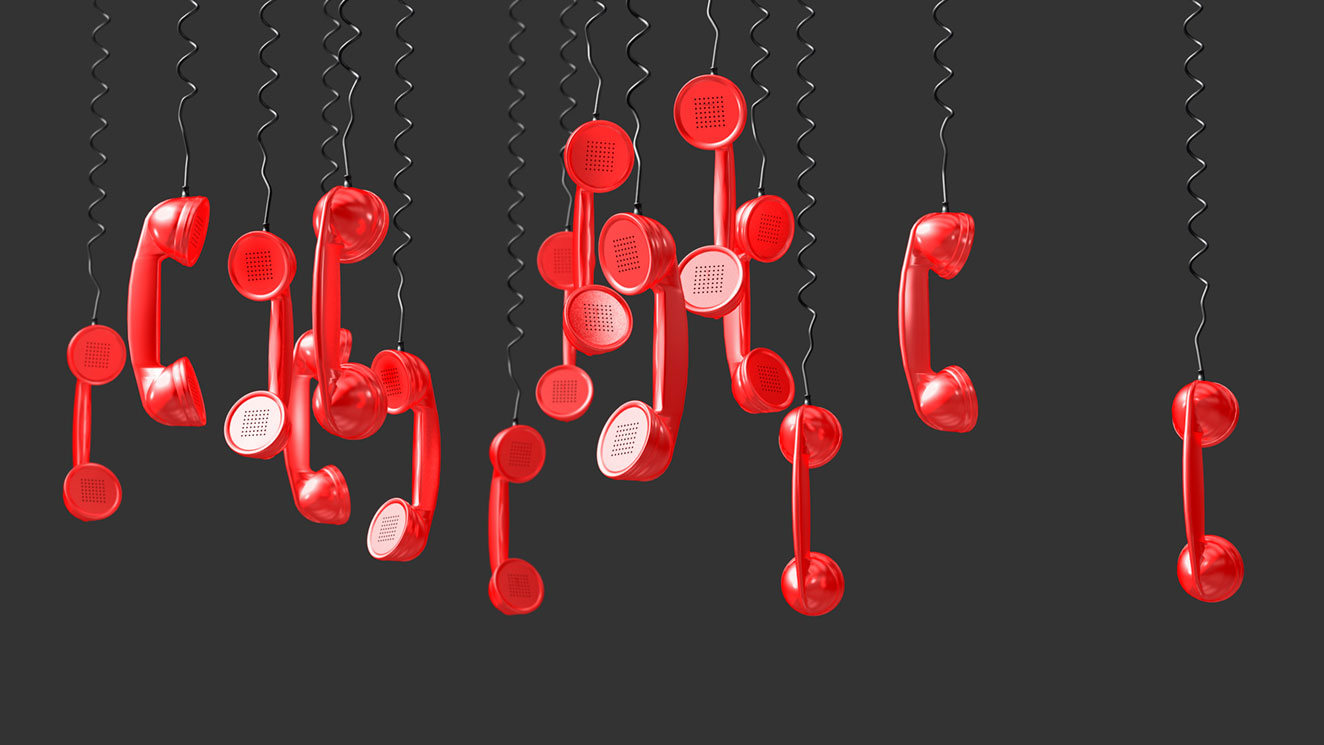 After several attempts, several desperate attempts, fearing for the life of 600 people, Alin finally managed to contact the Indian Embassy in Bucharest. The answer he received disarmed him, in the middle of the conflict: "I was told that the group should contact the Indian Embassy in Kiev!!! They were trying to wash their hands. But the group was already on its way to Suceava", says Alin Pătru, who immediately started to contact his associates to wait for the Indians at the border in Siret.
"They told me that 300 students from the Odessa group left for Romania. In Suceava, a very good friend of mine, Mihai Papuc, former military, happened to be a volunteer. Unwillingly, without anyone asking him, perhaps because he was more involved, Mihai Papuc was designated contact person for the Indian Embassy in Romania. Not a joke, the man from Suceava found himself and his phone number listed on the official website of the Indian Ministry of Foreign Affairs. Indians were constantly calling him from Ukraine, and he didn't understand why", laughs Alin Pătru, who says that only now, a year later, he realises how crazy everything was back then.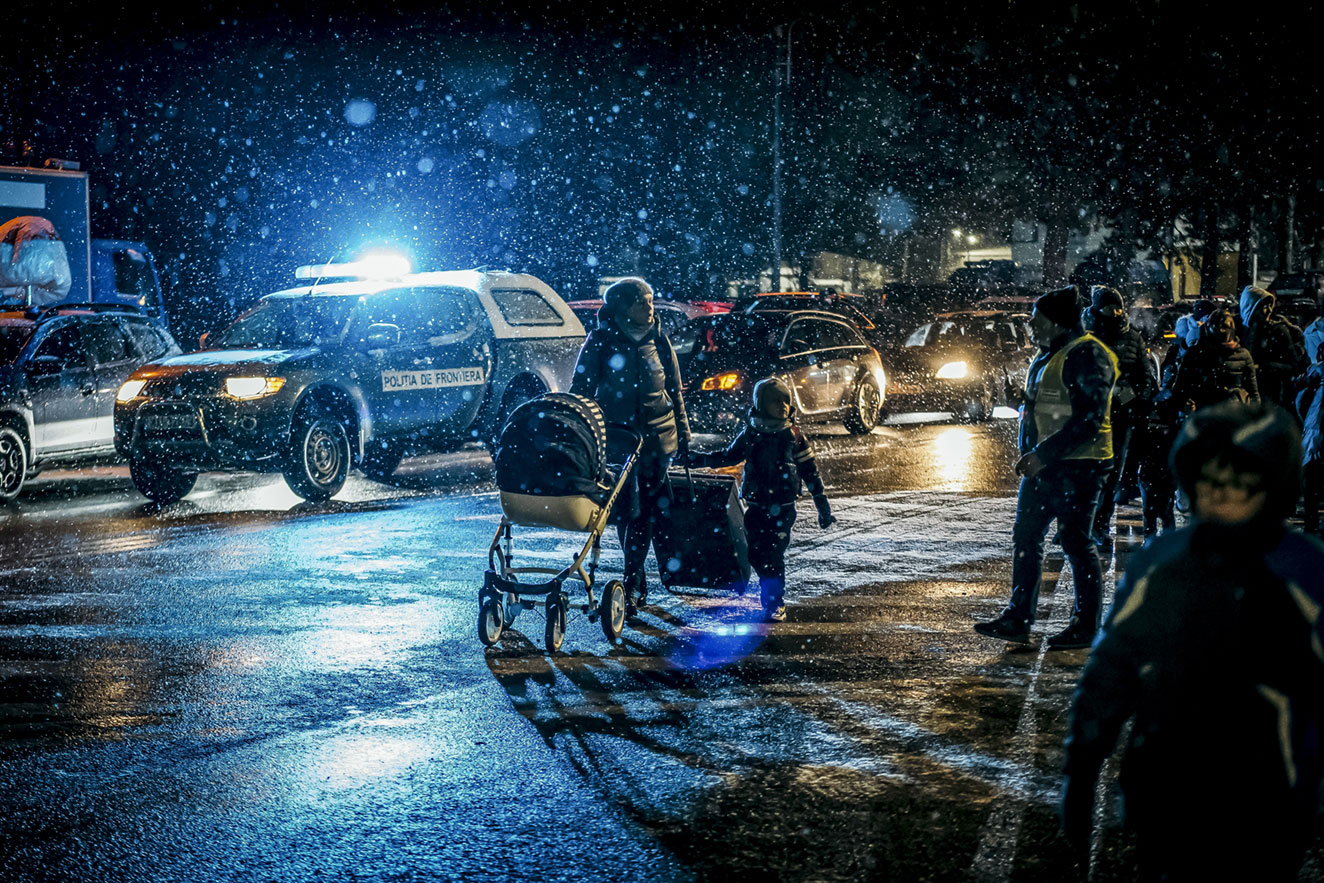 "They had a very hard time. Probably it took them 10 to 12 hours to get to the Romanian customs at Siret. They had to walk the last six kilometres. It was 23:00 when they still had six kilometres to go to the customs, and it took them 11 hours to finally get to Romania. During the entire journey, as much as possible, we kept in touch with them, on Facebook. In Rădăuți, there were others. A lot of Indians arrived through Rădăuți. From there they were being transferred to Bucharest, to fly to the airport. Mihai and I also began to look for charters from Iasi or Suceava. Because they were arriving in Otopeni, but they didn't know how long it would take to get an emergency flight. I started calling people in Bucharest, travel agencies, colleagues. And I found myself getting a call from the Minister of Education."
The "anonymous" life savers, part of an ad hoc volunteer network, helped the Indians and guided them to shelter. They were on their way to Bucharest. But... "I received a message: We don't know how, but we took the wrong bus. There was chaos at the border and they were told: Look, over there are the buses. At some point they realised something was wrong and asked How far is our accommodation?  Well... in Cluj, they were told", Alin laughs now, when he knows it all ended well.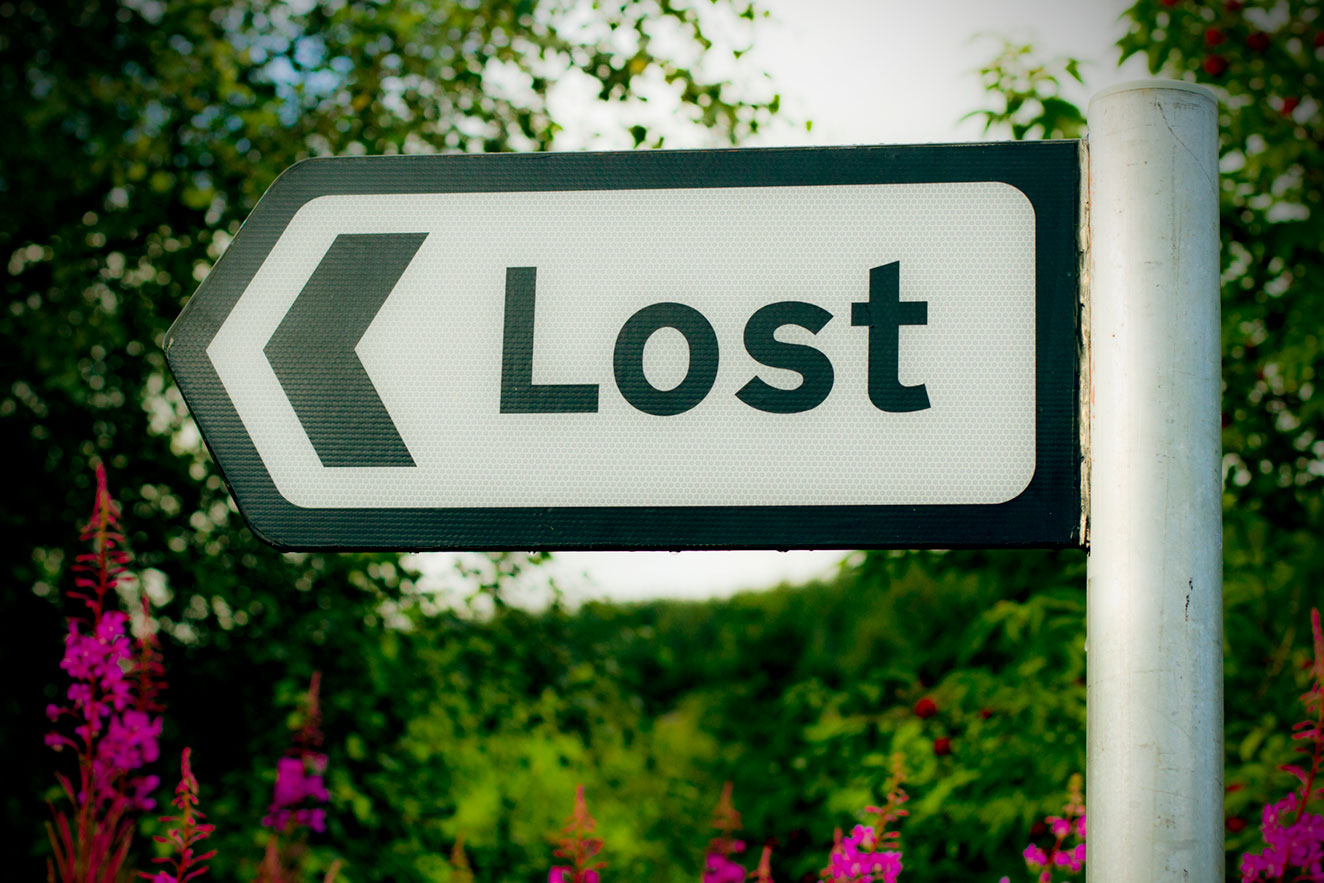 That's how 40 Indian students out of 300 first arrived in Cluj, but "they were helped by ministries, universities, there was a lot of buzz around their arrival. At some point I tried to convince them to settle in Romania. They were all medical students. I still keep in touch with their representative, the one who posted the first message on Twitter, and I told him that if I ever needed a doctor, I would like it to be him", says Alin, the oltean from Chișinău. 
The anonymous helpers are no longer anonymous. They know each other and, even if they sometimes only met their rescued friends through pictures or only heard their voices on the phone, they became friends. In Bârlad, BikerBoyz' Florin Motrea hopes to meet up with Noel as soon as possible: "He wrote to me recently, they managed to get in touch with his parents. They plan to go back to Ukraine and, when they land back in Bârlad, they'd like to meet us and give us a big hug. But, as I said, they are waiting for the war to end so they can go back home. To Ukraine".