For Italians, music lovers by definition, the Eurovision Song Contest, hosted in Liverpool on behalf of Ukraine, reveals a number of paradoxes. Had they only rediscovered the so-called "Eurovision Song Contest" after winning the 2021 edition, and with it the role of host last year - this after years without the event even being televised - and that enthusiasm is again at an all-time low. Not a coincidence. Traditionally, Italy is represented at Eurovision by the winner of the Sanremo festival - the number one public event in Italy, the equivalent of the American Oscars. Except that the moral winner of Sanremo is not the official one.
The annual celebration of Italian music has brought the Ukrainian cause closer to Italian hearts through a song written outside the music industry canon. Art versus politics: 1-0, when art is not just pour l'art but also dedicated to life.
The moral winner is Tango, a song inspired by the true story of an Ukrainian couple separated by war. Many wished this song and its message were on stage in Liverpool last week.
Olga is a refugee in Milano. Maksym, fighting on the front. Their daughter, Liza, lives with Olga. For more than a year now, Olga and Maksym have sent each other snippets of life and messages on their phones. It's all that keeps their relationship alive: images of the two of them from a common past and distant images from a present whose only certainties linger in their hearts. Normality vs. war and an infinite wait.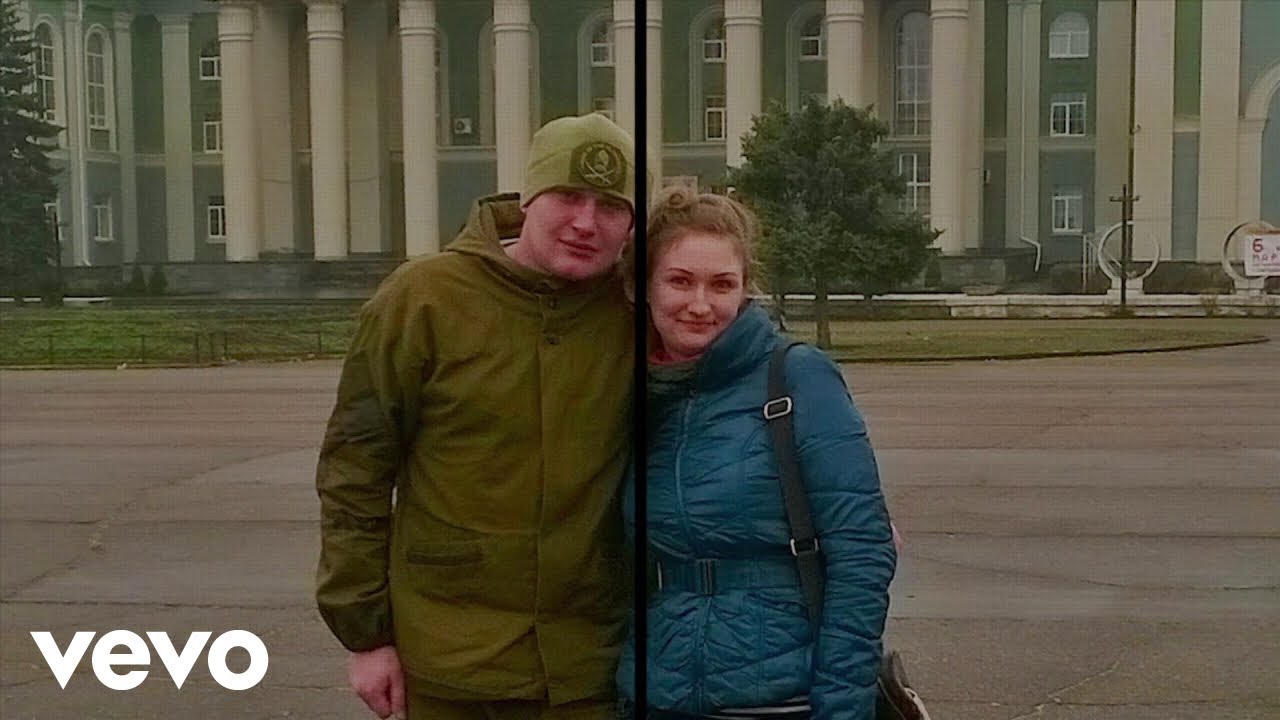 "I had just started writing the song when I heard their story from some friends. I was immediately overwhelmed by strong and conflicting emotions. I wanted to use the song to portray a long-distance relationship that usually never crosses anyone's mind: a forced separation due to war. It breaks my heart to see how these two people try to boost each other's strength with a hopeful smile because they keep faith in seeing each other again. It's a message of peace and a message of compassion. Helping us to realise where each of us stands and how to be grateful for what we have", the songwriter explains the genesis of the song.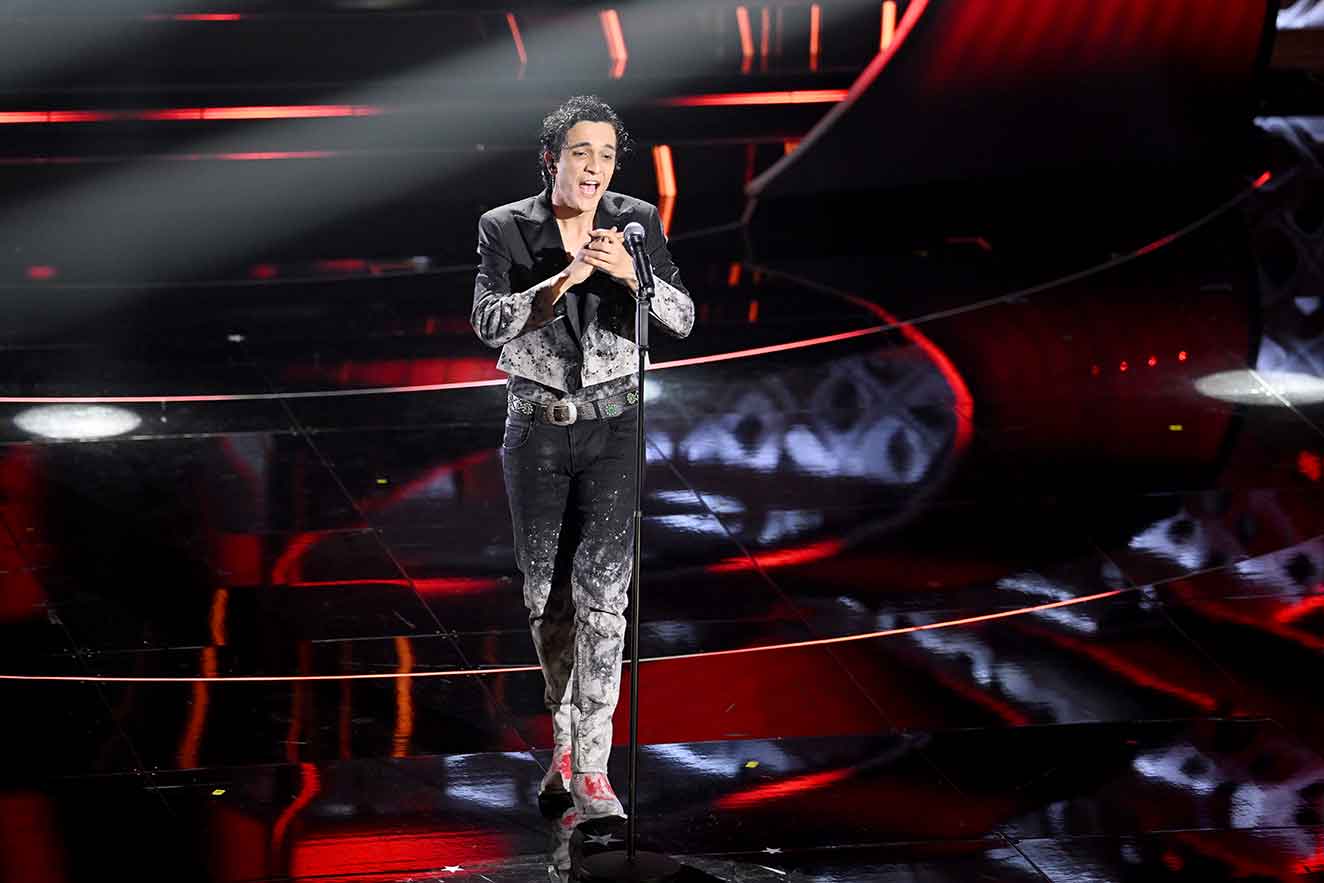 Alberto Cotta Ramusino, who goes by the stage name Tananai, is 28 years old and one of the most fascinating voices in Italian music today, and this song full of compassion definitely lives by his reputation. And his artistic career itself is proof of the depth of the message he wanted to spread from the most important national music festival. Tango came fifth in the finals of Sanremo, compared to the last place in the previous edition. Finishing first was an impossible feat considering he was a complete outsider, but Tananai scored a huge moral victory. It's the song that received special media coverage and profoundly touched many hearts, bringing them closer to the dramatic situation in Ukraine. There were people humming the song while waiting for the subway or responding with ma non è mai lunedi throughout the event.
Alberto and Olga didn't get to meet in Milano, because in the meantime she returned home with her daughter. In a video, he told her that their story translated into music is what he is most proud of in his career so far.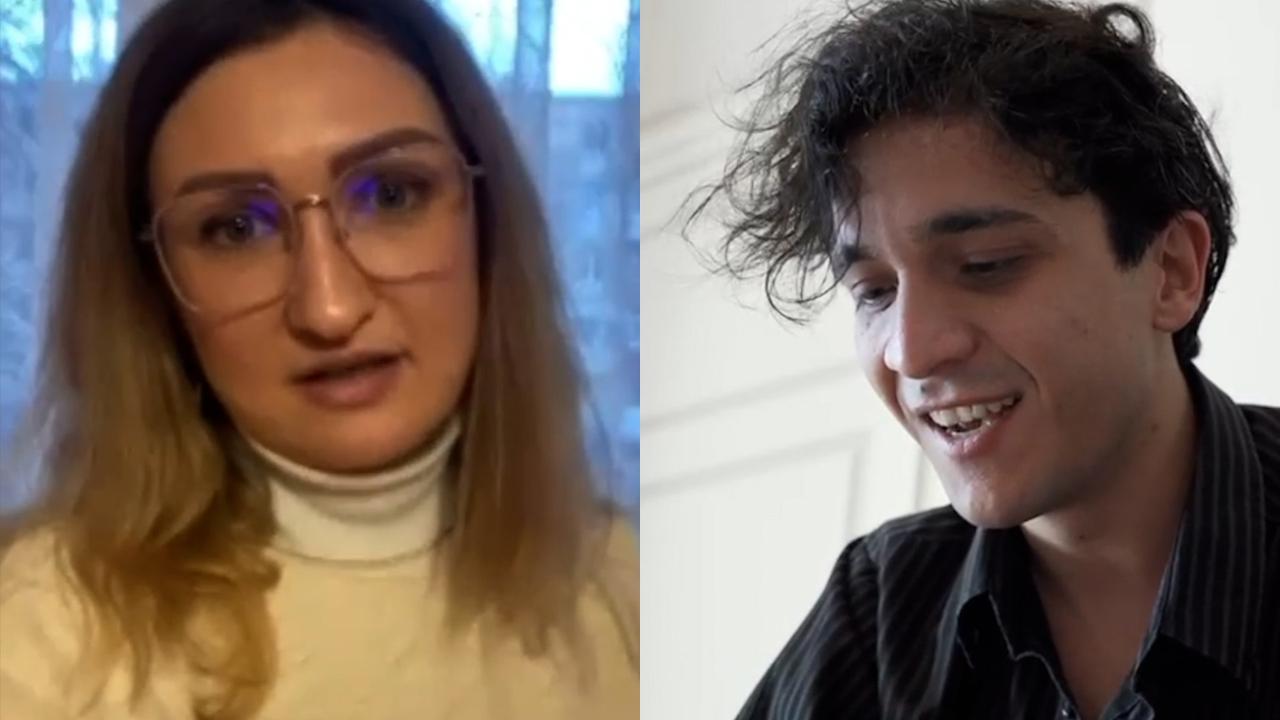 Such love, like the suffering evoked by the tango, one person summed up in a voice, burning buildings, we're not like them, I'll be back on Monday, but it's never Monday. Key words in a human but inevitably political message. Words created a wave of emotion so intense that it had the gift of overturning more recent realities. Moscow is starting to lose ground among Italians, after the huge outrage at the beginning of the war over the shipment of arms to Ukraine and the vocal protests even in the supermarket queues. Every symbolic gesture carries its own weight, and certainly this song dedicated to the couple separated by the war played a significant part in shifting perceptions - giving context to the power of music.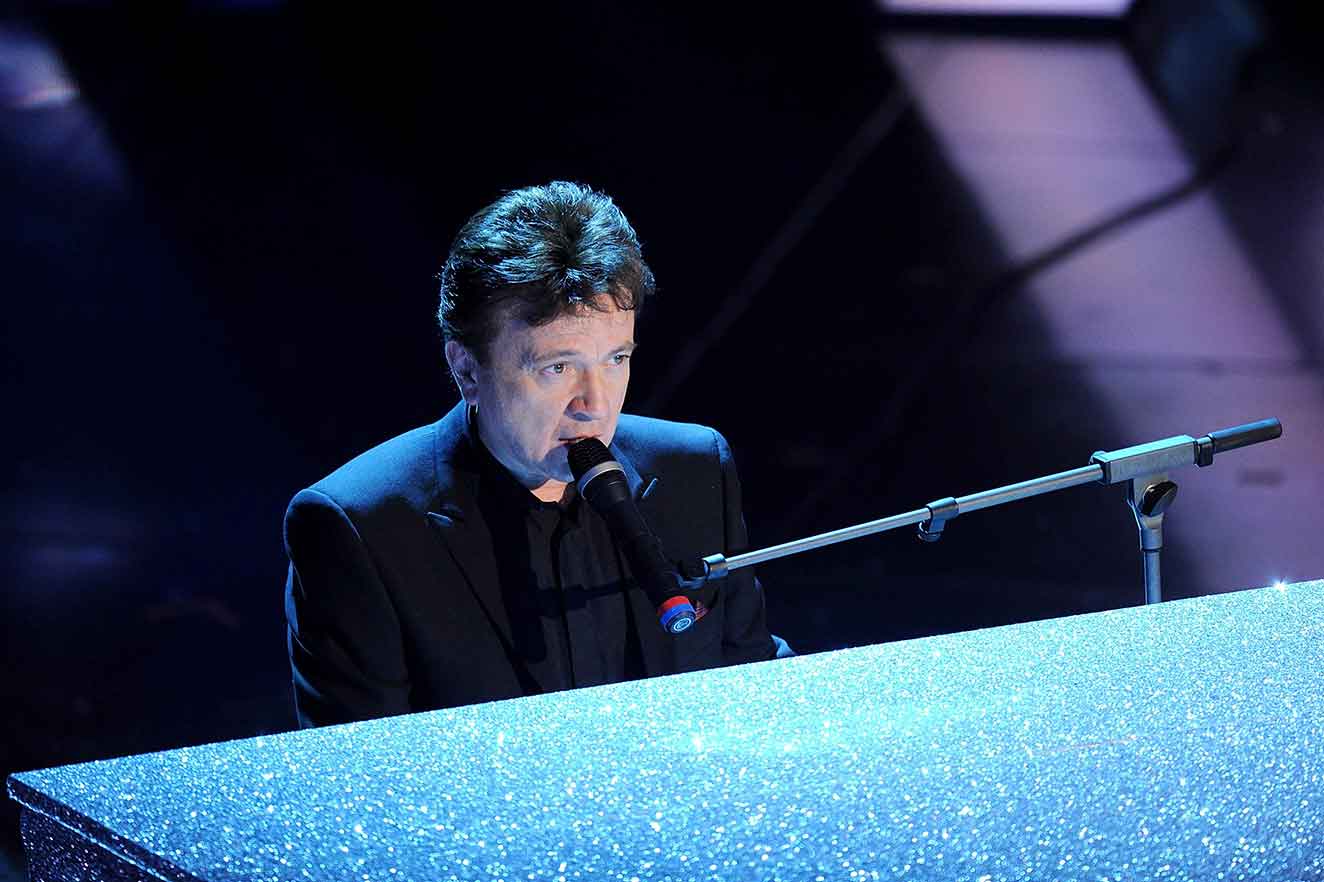 Just a few days earlier, Pupo, an artist very few have heard of or remember in Romania, was supposed to be a sort of guest star on the jury of a so-called "festival of patriotic music" in Moscow. Entitled "Road to Yalta" and organised, of course, at the Kremlin. Festival singers from several countries were supposed to perform Soviet war songs. "Artists who are fed up with the perfidy of the United States, competitors who share the same values. We have to fuel our patriotic war with ideology," explained Denis Maydanov, deputy chairman of the State Duma's culture committee, as quoted by Corriere della Sera. A sort of hard version of soft power.
It is perhaps because today's music artists depend more and more on the public and less on the labels that, following a huge wave of popular indignation, Pupo finally decided not to attend the grandiose event... Al Bano added fuel to the fire with a simple, sensible, but nevertheless meaningful intervention. He performed for decades in Russia and Eastern Europe, dating back to communism. He even had a friendly relationship with Putin, and, in recent years, had resumed concerts with Romina Power, his ex-wife. But the Italian star made it clear he refused to return to Russia because of Russian aggression in Ukraine. An "unacceptable" involvement for him.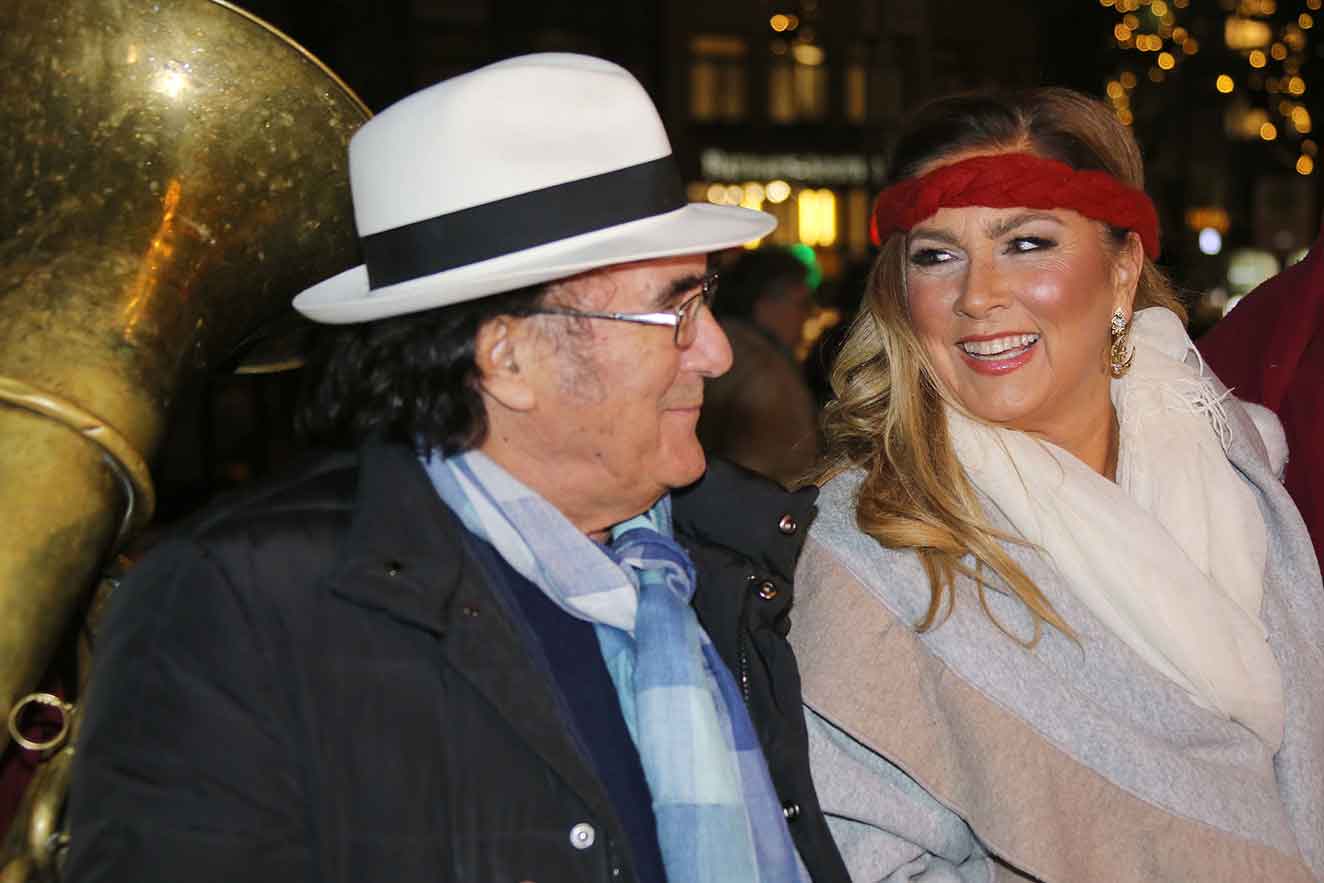 "Words fail me. Pupo is free to do whatever he wants, but at this point we should ask ourselves if we should be playing stars and stripes in Russia. I totally disagree, I am perplexed that a colleague accepted to be paid by a country whose government started a war that killed innocent people for more than a year now. I would never have imagined Putin could do something like that. I once said I was a great admirer of that man. A man whom I find intelligent, and he proved that to me, set in motion a war machine of this size against his brothers. I completely changed my opinion of him, it's absurd and criminal what he's doing," Al Bano said, quoted by Italian media.
Al Bano was one of very few voices coming out against Putin since the very beginning of the war, when initially there were so many more justifying the invasion. Both the Draghi government and the one currently led by Georgia Meloni have openly supported Ukraine, but to some extent against popular sentiment, especially in the early days. Traditionally left-leaning Italians and their affiliated media always maintained a relatively undisguised admiration for the Soviet and post-Soviet world. Today, Italians' feelings about the situation in Ukraine are arguably much stronger than at the height of the war, and pro-Putin voices are growing increasingly quiet.